Exclusive to The Wine Society
Blood Brothers 'Red'


Technical Information:
Producer:
De Morgenzon
The Wine:
70% Syrah
14% Grenache
12% Mourvèdre
4% Zinfandel
Vintage:
2011
Wine of Origin:
Stellenbosch
Alcohol:
14.5%
Bottles:
8,160 bottles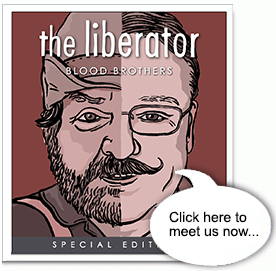 What is blood but the wine of life? – Vera Nazarian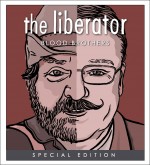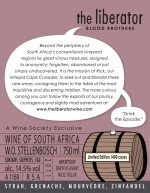 Blood brothers they might be, but these are not identical twins… Unlike the protagonists in Willy Russell's 1983 musical of the same name, our very own Eddie and Mickey don't even share the same vintage. Born a year apart and separated early in life, their identities are characterised by the difference in age – but not necessarily in their state of maturity…
Here, like in the musical, Eddie plays the tinker, the beggar-man and ultimately the thief, since he euphemistically 'borrows' some syrah grapes – vinified on behalf of another estate – to embellish his own wine. Forever the non-conformist, who on earth would even consider blending zinfandel into a classic Rhône blend…?
The rusty-red label conjures up images of De Morgenzon's hotter, vineyard sites. Facing the dusty, red-soiled interior, this is the ideal location for the siting of the classic Mediterranean-hugging varieties of syrah, grenache (aka garnacha) and mourvèdre.