Exclusive to members of  The Wine Society
The Francophile #1


Technical Information:
| | |
| --- | --- |
| Producer: | Confidential |
| The Wine: | Syrah (not Shiraz) |
| Vintage: | 2009 |
| Wine of Origin: | Voor Paardeberg |
| Alcohol: | 14.5% |
| Bottles: | 266 cases |
| Released: | September 2011 |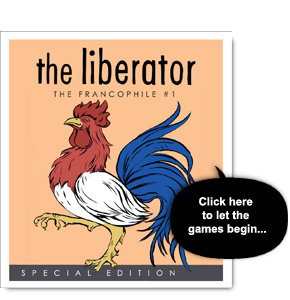 The Francophile # 1 is from syrah grown in the Swartland by my old chum James, a fellow Brit (and fully paid up Society member) on his recently acquired farm in the Voor Paardeberg – bizarrely named Staart (and no, that's not a spelling mistake).
The grapes are vinified, under contract, by a celebrated winemaker at a famous winery within the Stellenbosch region (so famous, in fact, that its name must remain confidential) before enjoying a year-long sojourn in the aforementioned estate's now well-seasoned barriques.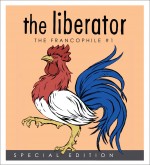 Raised on good Claret and the occasional grouse shot, of course, on the family estate in the Scottish Borders, James can justifiably claim to be the archetypal Francophile. In fact, this maiden release might just be the perfect dining partner to some autumnal feather or fur feast; either now or anytime over the next five years. So, Society stalwarts lend your support to this fellow member, castaway to the colonies, and purchase a few bottles of his splendidly rare syrah liberated, for your enjoyment, by the Cape Crusader. Just don't call it shiraz…     Coq au Vin, anyone..?
.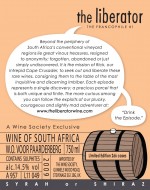 Afrikaans Lesson #951:
Voor In front of (as opposed to Agter, meaning 'behind') the Paardeberg, or Horse Mountain.