Exclusive to The Wine Society
'Come Quickly, I Am Drinking The Stars…'


Technical Information:
| | |
| --- | --- |
| Producer: | Dâbar |
| The Wine: | Méthode Cap Classique |
| Vintage: | Brut 2016 |
| Wine of Origin: | Napier |
| Alcohol: | 12% |
| Bottles: | 600 bottles |
| Released: | September 2021 |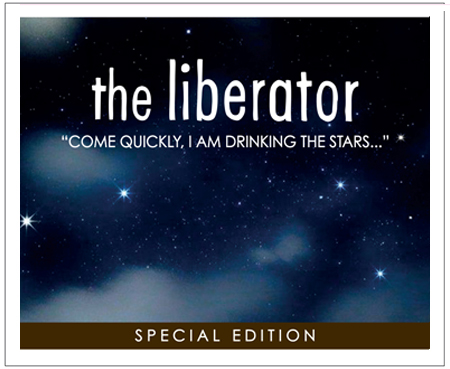 This rare parcel came into Rick's view in March 2020, when he was presented with a bottle, still on its original crown cap. The wine had gently been sleeping sur lattes for the previous five years.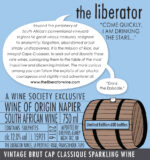 This Méthode Cap Classique is from Vierfontein, a 25 hectare farm located just outside the town of Napier, some 30 minutes drive from the ocean on the Cape south coast. Vineyards were first planted here in the early 2000s and owner, Jannie Gutters, supplies grapes to some very good addresses, but he does bottle some wine under his own Dâbar label, which is where this MCC was first destined.
The base wine is a blend of 60% Chardonnay and 40% Pinot Noir, with both fermented in barrel. It was bottled in January 2017 and, after Rick had confirmed his interest, dégorgé in mid 2021. A total of some 50-plus months on the lees, with a relatively low dosage of 8g/litre.
The title, Come quickly, I am drinking the stars is attributed to Dom Perignon on what is claimed by the Champenois as the night he 'invented' Champagne. Sadly, the quote is nothing more than apocryphal. This evocative declaration is said to have been first used on a Champagne poster advertisement dating back to the 1880s. During his tenure at the Abbey of Hautvilliers, DP was as much trying to get the bubbles out of the bottle as propagate them…
On tasting it for the first time Rick declared: If Champagne is the stars, this is the Northern Lights…