Exclusive to The Wright Wine Comany
It Came from Outer Skipton…


Technical Information:
Producer:
Newton Johnson
The Wine:
74% Shiraz
26% Mourvèdre
Vintage:
2017
Wine of Origin:
Upper Hemel-en-Aarde Valley
Alcohol:
13.5%
Bottles:
112 cases
Released:
July 2021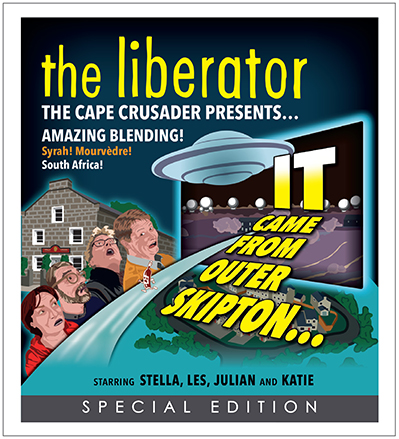 Rick says: 'Eyup. This should go down well in Yorkshire…' (Perhaps less so with those in Lancashire…).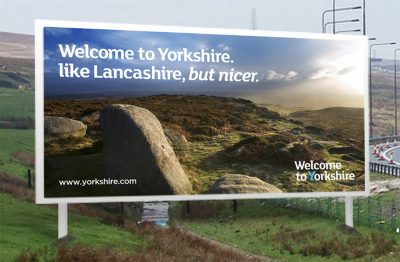 When Rick was approached by The Wright Wine Company, his second favourite customer (but biggest Liberator groupie), to create a bespoke 'Special Edition', it seemed logical to exploit the Yorkshire connection.
This limited release comes via Newton Johnson Family Vineyards, in the impossibly beautiful Hemel-en-Aarde Valley, located on the Cape's south coast. The link comes from the fact that Dave Johnson was born in Horbury Bridge, West Yorshire and was then transported to the Cape by his parents at the age of four. Sentiment for 'God's Own Country' remains strong, although the Hemel-en-Aarde (Afrikaans for 'Heaven and Earth') has equal rights to the claim.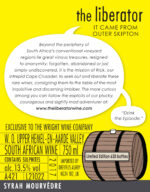 'It Came From Outer Skipton' is a Southern Rhône blend of Syrah and Mourvèdre.  It is an assemblage not dissimilar to that encountered in the region's most notable appellation: Châteauneuf du Pape, where a ban on UFOs has now been in force for some 67 years. The law, established in 1954, forbids the 'flight, landing and take-off of aircraft', known as soucoupes volantes or cigars volants, whatever their nationality, throughout the commune. The decree goes on to inform that 'if UFOs attempt to land in the vineyards, they will be impounded, and offenders will be officially warned by the local gendarmes.' To put the ban into context, in the early 1950s the world was obsessed with space travel, UFOs and with putting a man on the moon.
Rick suspects that there's a logical connection to that story with the establishment, in 1951, of the communication and intelligence support station that is Menwith Hill, just off the Skipton to Harrogate road.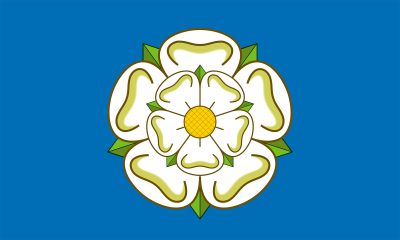 …Calling Occupants of Interplanetary Craft, indeed…
We are observing your Earth
And we'd like to make…
A contact (uh)
With you… baby
Fade in Karen Carpenter…