Exclusive to The Wine Society
God's Own Country

Technical Information:
Producer:
Newton Johnson
The Wine:
74% Shiraz
26% Mourvèdre
Vintage:
2017
Wine of Origin:
Upper Hemel-en-Aarde Valley
Alcohol:
13.5%
Bottles:
840 cases
Released:
2020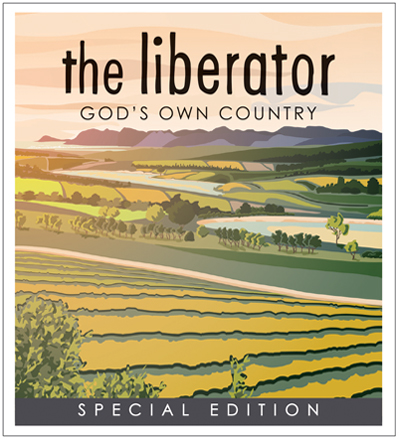 Rick says: 'Eyup. This should go down well with Society members in Yorkshire…' (Perhaps less so with those in Lancashire…).
…And, just for clarity, any comparison between the label's North Yorkshire landscape and the view from the stoep of the tasting room at Newton Johnson is purely coincidental…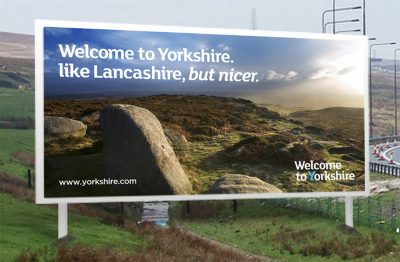 Yorkshire prides itself on its straight-talking northern-ness. Four famous Yorkshiremen, Fred Trueman, Alan Bennett, Brian Clough, Sir Geoffrey Boycot sat together in a room could well have been the inspiration for a certain classic comedy sketch…
Nothing like a good glass of Château de Chassilier wine, ay, Sir Geoffrey?
Who'd a thought forty year- ago we'd all be sittin' here drinking Château de Chassilier?
Aye. In them days, we'd a' been glad to have the price of a cup o' tea.
A cup ' COLD tea.
Without milk or sugar.
OR tea!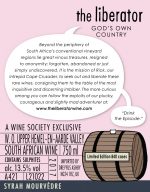 Less well known Yorkshiremen  might include James Henry Atkinson (1849-1942), inventor of the mousetrap, or Percy Shaw (1889-1975) the designer behind 'cat's eyes'. Or possibly Frederick David Johnson, a staunch, conservative Yorkshireman who, after the Second World War took out a coin and flipped it. One side meant emigrate to Canada. The reverse to South Africa. Canada came second.
He travelled from Horbury Bridge, with wife and a young son in tow, to Cape Town, where, on arrival he worked as a fitter and turner.  This was an unlikely act, given his character, but apparently true and the younger generation are indebted to this coin.
That young son, Dave, began a path into wine in Natal in the late 1970s, when he became chairman of the Durban Wine Society. This led to a career change, taking up a position with Stellenbosch Farmers Winery and moved to the Cape Winelands in 1982. By 1986, he had become of one the first to qualify as a Cape Wine Master and, by 1989, he was running his own successful wine export business.
Dave, along with his wife, Felicity (nee Newton) relocated to the Upper Hemel-en-Aarde (Heaven and Earth) Valley in the mid-1990s.  The first Newton Johnson wines were released from the 1997 vintage. By 1999, both sons, Bevan and Gordon had joined the family business and together they bought a neglected forty-hectare protea farm in the valley and started to plant their own vineyards in 2003.
So, what might well have been a 'good glass of Château de Chassilier' forty years ago, has now evolved into a rather splendid Syrah with a slart of Mourvèdre from the Hemel-en-Aarde.
God's Own Country, indeed…
Rick says: 'Now then. Stop bletherin' an' gawpin. Fetch thi coat we are away down t'Society for an apeth o' red for sossing an' a suppin'. It's summat ti slake thi thorst an', if thus brazen, thou'll grab us yan anall 'cos when it's owerd, thou'll be all mardy an' chunterin'…'
YORKSHIRE DICTIONARY: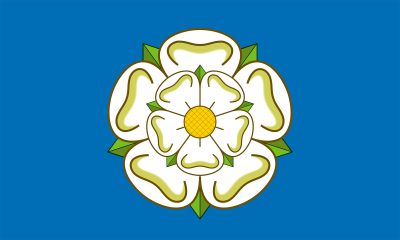 Now then: the obligatory starter to any conversation
Anall: Me too / as well…
Apeth: Halfpenny's worth
Blether: Talk nonsense
Brazen: Clever
Chunter: Mutter
Eyup!: Hello…
Gawpin: To stare
Mardy: Miserable
Soss: Sip
Summat: Something
Sup: To drink
.