Exclusive to Oddbins.
All the Wounded Creatures "Mal Bek"…


Technical Information:
| | |
| --- | --- |
| Producer: | Glen Carlou |
| The Wine: | 100% Malbec |
| Vintage: | 2018 |
| Wine of Origin: | Simonsberg-Paarl |
| Alcohol: | 14.5% |
| Bottles: | 1,880 Bottles |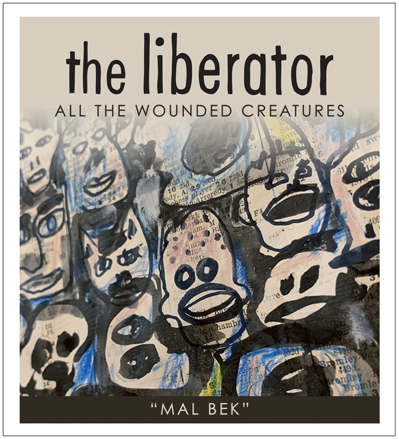 This Special Edition Malbec for Oddbins celebrates madness.
When roughly translated from Afrikaans, mal bek refers to someone with a 'bad' or 'crazy mouth'.  It's not meant or used as a derogative term. One would use it with affection to describe someone suffering from 'verbal diarrhoea'. Rick can instantly think of several candidates who would easily qualify.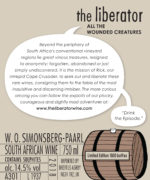 The reference to 'all the wounded creatures' was lifted from an interview with Roger Waters, the man responsible for the lyrics on 'Dark Side of the Moon', the 1973 Pink Floyd album, which had madness as its core theme.
The label illustration sets off on a different tangent for Liberator design.  It is a small extract from a series of very personal drawings.  Full of protest, they are created at night when madness is permitted to rule and takeover.  The images are never commissioned, but just manifest on the paper by themselves, acting as a form of therapy and meditation for our anonymous artist.
Rick says, 'If you've bought a bottle this particular wounded creature, sit back, pour a large glass, grab that old vinyl copy of 'Dark Side' and switch off the lights…'
For those not in possession of the requisite, vintage Dansette, here's an alternative piece of art you can tune in (and drop out) to instead:
https://www.youtube.com/watch?v=8ZRNPUmwAOY
This link dates back to circa 1979. It's an animated film that accompanied 'City of Tiny Lites' by Frank Zappa on The Old Grey Whistle Test, a progressive music programme aired weekly on the BBC, that was compulsive viewing at the time for an 18 year old Rick…