Exclusive to Lay & Wheeler
Thunderbirds Are Go!


Technical Information:
Producer:
Minimalist Wines
The Wine:
54% Cinsault
34% Syrah
12% Grenache
Vintage:
2018
Wine of Origin:
Western Cape
Alcohol:
13%
Bottles:
1,356  bottles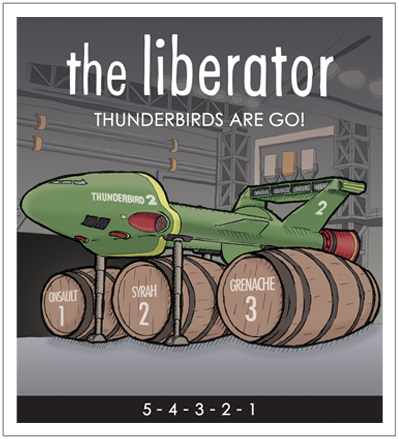 '5-4-3-2-1… Stand by for action…'
Rick is a child of the '60s. He grew up with Thunderbirds, fantasising that one day he might become Scott, Virgil, Alan or Gordon, (but never brother John, consigned to the Thunderbird 5 space station, due to his ongoing issue with halitosis), liberating the world from evil intentions of The Hood.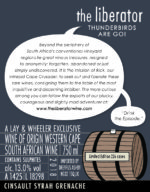 Today, Rick contents himself with rescuing parcels of orphaned wines instead, and saving the world from unscrupulous wine journalists, with their irrelevant, 100-point score systems.
This Special Edition was uncovered on Rick's mission to the Cape in April 2018. The word in the vines, hinted that there was a jong trossie who needed to be checked out. Rick located his hideout at the Welgevallen Kelder, the University of Stellenbosch's experimental wine cellar for oenology students located, literally, next to Abraham Perold's old house.
Waiting patiently for our protagonist to arrive, he noted a quartet of barrels quietly fermenting outside in the cool autumn shade. Rick was intrigued…
Thunderbird I – Paarl Cinsault…
Thunderbird II – Polkadraai Syrah…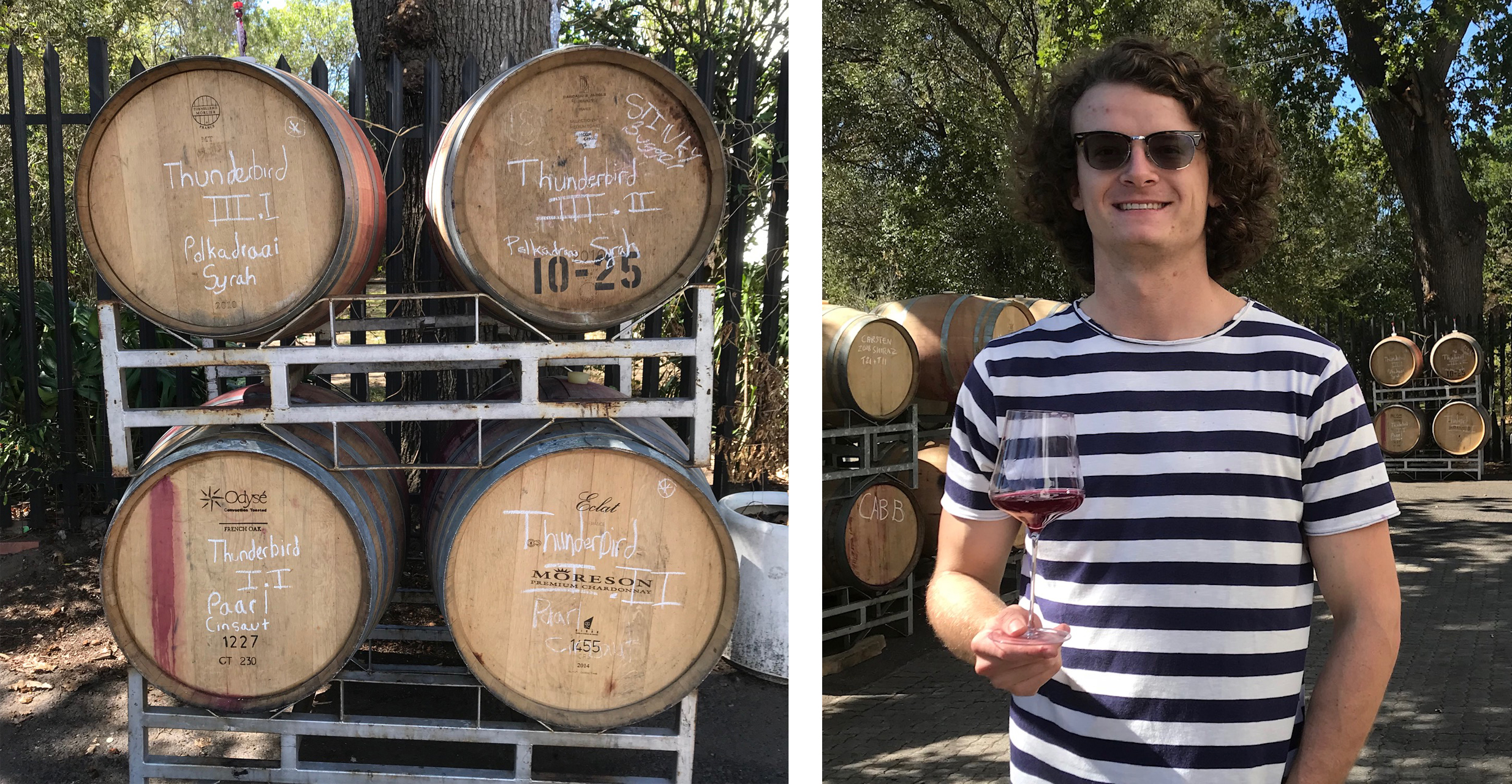 It was then that Sam Lambson arrived, dressed like a Nantais boatman…
The then twenty-year old was halfway through his BSc oenology course at Stellenbosch University. He had just invested his pocket money in buying some grapes and fermenting them at the Welgevallen facility, using barrels donated by Lukas van Loggerenberg with whom he had previously worked a stage. After tasting through the half-fermented wines, Rick and Sam shook hands and agreed to meet again on Rick's next trip to the Cape.
And so, it came to pass… In 2019, after having worked a season with Chris Alheit, Sam had just made his second vintage at Hemelrand and bottled his 2018s. Whilst he had managed to source the same Elim Syrah grapes as before, the Paarl Cinsault and Polkadraai Syrah had not materialised this year, due mostly to the three year drought causing a shortage of grapes. With no chance of brand succession, Rick made Sam an offer he couldn't refuse.
The working title was 'Silence of the Lambsons', but then Rick remembered those barrels from their first Stellenbosch meeting.
'Thunderbirds Are Go!' thought Rick.
Watch out for Sam Lambson and his Minimalist Wines label. He may be still just 21 years old and in his last year at Stellenbosch University, but he's a horse worth backing.
Afrikaans Lesson Number #17:
Jong Trossies – the name given to young bunches of grapes before they are fully developed.