Episode 40 – Void of Course


Technical Information:
| | |
| --- | --- |
| Producer: | Botanica Wines |
| The Wine: | 75% Cabernet Franc / 25% Pinot Noir |
| Vintage: | 2019 |
| Wine of Origin: | Stellenbosch |
| Alcohol: | 14% |
| Bottles: | 980 bottles |
| Released: | September 2023 |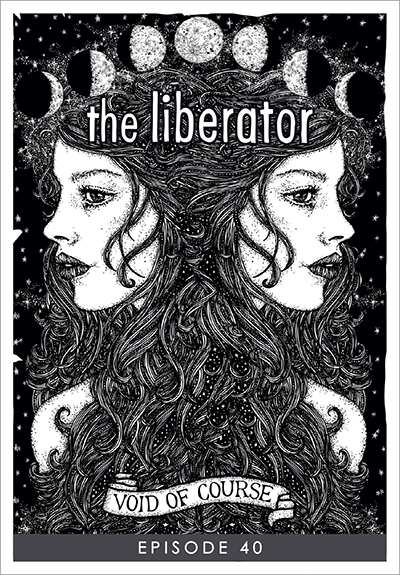 One rainy Cape day last May, Rick was sitting with Ginny Povall in the comfort of his apartment on her Sugarbird Manor farm in Stellenbosch's Devon Valley, tasting through her latest releases.
The forever self-deprecating Ginny, timidly said to Rick 'I have something I want you to taste. I want your honest opinion…'
Knowing him as well as she does, Ginny knew she would get a straight answer…
She poured him a glass of red from an unlabelled bottle.
Having absolutely no idea what he was tasting, he proclaimed 'I don't know what you're worrying about, the wine is great. Now, what is it…?'
'It's a blend of Cabernet Franc and Pinot Noir from the 2019 vintage. It's from grapes off the hill behind us, on the farm.' I had some wine left over from bottling. I had no idea what to do with it so, I just…. blended it…'
And so it came to pass that after three years of being condemned to the cellar, this blend of convenience had certainly transformed itself into something…well… different. Yes, it tastes distinctly South African but in what can only be described as 'a good way'…
So, Rick and Ginny started discussing the future options for the wine.
It would appear that Ginny has been getting all mythical of late. Perhaps she'd been making potions from all those weird looking mushrooms that were popping up on the farm after the first winter rains…
At that point, Ginny asked Rick:  'Ever heard of The Pathless Moon…?' Rick looked back, vacant… 'When the moon is void of course…?'
'No' said Rick, smirking, 'What does that mean…?'
'It's when the moon makes its last major aspect before changing from one zodiac sign to the next. When that happens, it's considered to be void of course… Did you know that the moon changes sign every two, to two and a half days? It passes through all twelve zodiac signs every twenty-seven-and-one-third days… That means that every two or three days, the moon is going to spend some time void of course…!'
By now, Rick is perplexed but intrigued. 'So, Ginny, what does the void moon mean to you…?'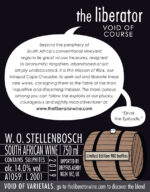 'Many people believe that whilst the moon is void of course, you should not take part in important activities or make decisions that will impact your future. During this period, one should take time to relax or meditate. Play music, daydream… Do some yoga…'
' Avoid signing contracts. Avoid doctors and surgery, avoid dentists… Don't start new projects or go on a first date. Don't schedule important meetings. Don't get married… and certainly don't even consider blending Cabernet Franc with Pinot Noir…!'
'What bollocks' thought Rick, but asked the next logical question anyway: 'So, exactly how long is the moon void of course…?'
'Sometimes for just a few minutes but on rare occasions, this might last several hours – or even a whole day… and this all happens several times a week…!'
'Well,' retorted Rick, 'Void of course or not, I'm taking the important decision to liberate the wine….'