Episode 36 – This is the Sea


Technical Information:
| | |
| --- | --- |
| Producer: | Confidential |
| The Wine: | 100% Albariño |
| Vintage: | 2021 |
| Wine of Origin: | Coastal Region |
| Alcohol: | 11% |
| Bottles: | 9000 bottles |
| Released: | November 2021 |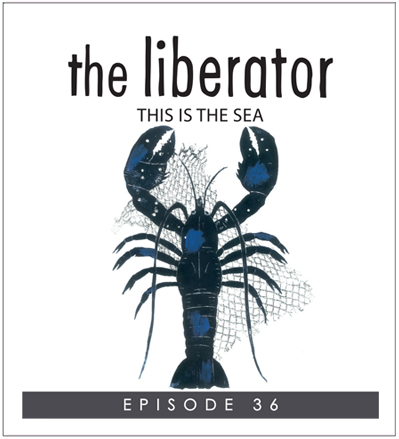 These things you keep
You better throw them away
Turn your back
On your soulless days
Once you were tethered
Now you are free
That was the river
This is the sea
MIKE SCOTT – THIS IS THE SEA
Albariño (or Alvarinho, as it is known in northern Portugal) cuttings were first imported into South Africa by Newton Johnson Vineyards in the early part of the last decade, sourcing plant material from UC Davis in California. This was on the back of the unwelcome revelation that vines originally planted in Australia are, in fact, Savagnin, owing to a labelling error in a Spanish nursery collection.
Today, there are just a handful of producers in the Winelands who have access to the variety. Despite its rarity, Rick has some useful contacts…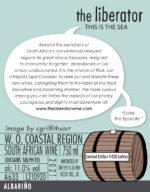 This parcel was planted as an experimental block by one of the Cape's major producers, but with no natural home for the wine, it was destined to be blended away into a large tank of Sauvignon Blanc. Unfortunately (or fortunately for Liberator followers) the domestic market is still getting to grips with this exotic-sounding variety. It was considered by the company marketeers to be too tough a sell…
Fresh acidity balances the full body and firm structure of the wine and, with a maritime note, it reminds Rick how well the wine matches seafood.
The lobster or spiny lobster (aka cray in the Cape) seems a fitting illustration for Episode 36.
Artwork courtesy of Claire Griffiths @ cgriffithsart
See also: This is the Sea (Rick in a Tin)