Episode 35 – 'Dial P for Pinot'


Technical Information:
| | |
| --- | --- |
| Producer: | Glen Carlou |
| The Wine: | 100% Pinot Noir |
| Vintage: | 2020 |
| Wine of Origin: | Simonsberg-Paarl |
| Alcohol: | 14% |
| Bottles: | 1,200 bottles |
| Released: | November 2021 |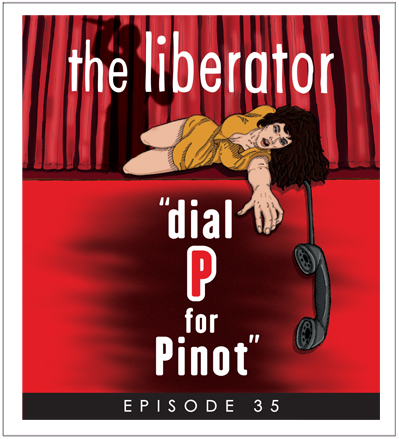 So, Rick asks, where exactly would one store weapons grade uranium needed to detonate an atomic bomb…? Well, inside a bottle of 1934 Pommard, of course…
A passionate oenophile, film director and master of suspense, Alfred Hitchcock's decision to secrete the uranium ore within a bottle of 1934 Pommard as part of the plot in his 1946 motion picture Notorious, reflects his passion for fine Burgundy.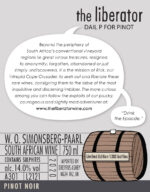 But Hitch's love of introducing his audience to the delights of the Côte d'Or doesn't end there. In an early scene within the 1954 movie, Rear Window, there is another Burgundy mentioned, when Grace Kelly (no relation to Rick) pours an eyebath of a glass for James Stewart and whispers with soft excitement 'It's a Montrachet'.
Except there's an unexpected mystery here. The original movie was filmed in black and white but later 'restored' to colour when, if one observes closely, Le Montrachet miraculously turns from white to red…
Surely an erroneous error by the people at Technicolor…? One which would have had Hitchcock outraged with their lack of attention to detail…
Dial P for Pinot Noir, obviously.