Episode 31/(Part 31) – Rieslings to be Cheerful


Technical Information:
| | |
| --- | --- |
| Producer: | Boplaas |
| The Wine: | Riesling |
| Vintage: | 2020 |
| Wine of Origin: | Elgin |
| Alcohol: | 12.5% |
| Bottles: | 1,440 bottles |
| Released: | December 2020 |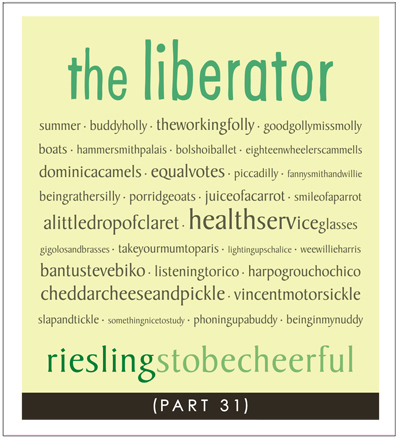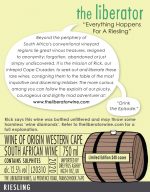 Everything happens for a Riesling…
Calitzdorp is not the logical place to go hunting for Riesling, but here is another potential 'hit' that came out of Rick's world tour of the Cape in March 2020, just prior to lockdown.
The still-fermenting juice was presented to Rick by Margaux Nel of Boplaas, from grapes she and her partner, Leon had sourced from an apple farmer in Elgin. Rick noted that it tasted 'promising'…
Fermented to dryness and with no cold stabilisation, the wine may well throw what the Germans might refer to as weinstein, meaning 'wine stone' which refers to the harmless crystals of potassium bitartrate which are a bi-product of fermentation. Rick says these 'tartrate crystals' should be viewed as a sign of quality, as they occur naturally in the wine.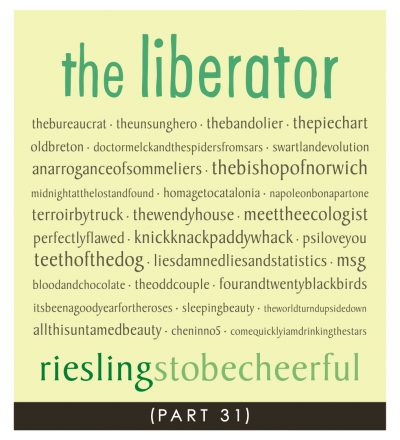 The title has become something of a mantra for Rick, recited to those who are yet to pronounce Riesling correctly. 'It's not Riiiizling, proclaims Rick. It's Riesling. Remember, Rieslings to be cheerful, Rieslings to be cheerful…'
Not only will Liberator fans appreciate the origin of the title, but Rick has also come up with his own bootleg label for this Episode. There is the official version, but there are a few rogues to watch out for too… No doubt they will become a collectors' item on release.