Episode 28 – All This Untamed Beauty


Technical Information:
| | |
| --- | --- |
| Producer: | Strydom Vineyards |
| The Wine: | Pinot Noir |
| Vintage: | 2015 |
| Wine of Origin: | Napier |
| Alcohol: | 13.5% |
| Bottles: | 500 bottles |
| Released: | August 2020 |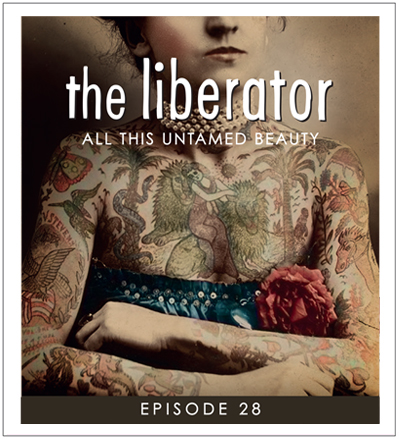 Episode 28 is a parcel of Pinot Noir that was presented to Rick as an unlabelled, but bottled wine in March 2020 by Rianie Strydom of Strydom Vineyards. The fruit was sourced from the Dabar farm in Napier, where Rianie was consulting at the time, making wine for the owners. This Pinot was only ever destined to go under her own Strydom Vineyards label. It had even been considered as a submission for the Cape Wine Makers Guild auction but, for whatever reason, never made it.
The wine itself spent 10 months in older barriques before being bottled in January 2016, a good four years before the Cape Crusader uncovered it.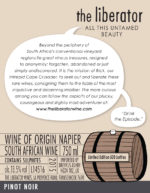 It is a very pretty Pinot. Feminine, which echoes the winemaker. Rick went even as far as to write 'Chambolle' in his notes… This got him musing over the defining qualities of Pinot Noir. Described by some as the 'holy grail' of winemaking, it remains an obstinate grape; fickle and hard to civilise. A gypsy. Beautiful, but hard to tame.
'All this untamed beauty, Rick thought….
The label for Episode 28 features a hand inked (inked, being the appropriate word) photograph of Maud Wagner, the first known female tattoo artist in America. Maude was born in 1877 in Kansas, a gypsy, circus performer who worked in numerous, travelling circuses.  Her own body was consumed in tattoos: butterflies, lions, snakes, tree portraits and her own name inked on her left arm. Maud was the epitome of an untamed beauty.