Episode 23 – The Odd Couple


Technical Information:
Producer:
Nederburg
The Wine:
60% Chardonnay
40% Sauvignon Blanc
Vintage:
2012
Wine of Origin:
Western Cape
Alcohol:
13.5%
Bottles:
672 bottles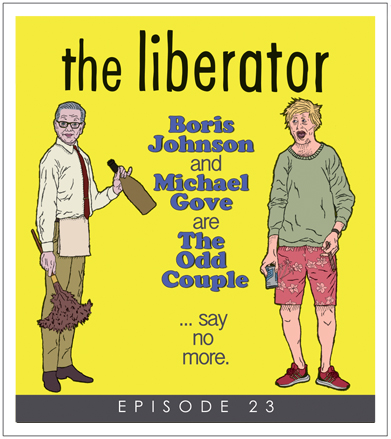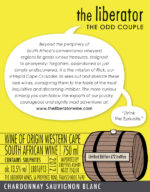 Episode 23 demonstrates that Rick has his finger on the political pulse.
Blending Chardonnay and Sauvignon Blanc together is about as unexpected as waking up one morning to discover that Boris Johnson and Michael Gove are now running the country.
Our title takes its inspiration from the 1968 film, written by Neil Simon, which stars Jack Lemmon as a neurotic, neat-freak and Walter Matthau as a fun-loving slob, who decide to live together after the collapse of their respective relationships.
The comparisons are plain to see.
Boris is Chardonnay. He drinks as he dresses; Chablis. A generally big, broad and friendly chameleon, malleable and prone to changing its mind or opinion with ease. He wins the popular vote and, more importantly, with Chardonnay there's no risk of leaving red wine stains on the sofa.
Michael is Sauvignon, slightly subservient and as tart and edgy as an under-ripe, Scottish blackcurrant. Gove is the thinking man's Haut-Brion blanc, but also a Marlborough savvy, capable of satisfying the needs of the mass-market.
Combined, they are indeed The Odd Couple.
Say no more…