Episode 21 – msg


Technical Information:
Producer:
Lammershoek
The Wine:
80% Mourvèdre
10% Syrah
10% Grenache
Vintage:
2017
Wine of Origin:
Swartland
Alcohol:
13.5%
Bottles:
550 cases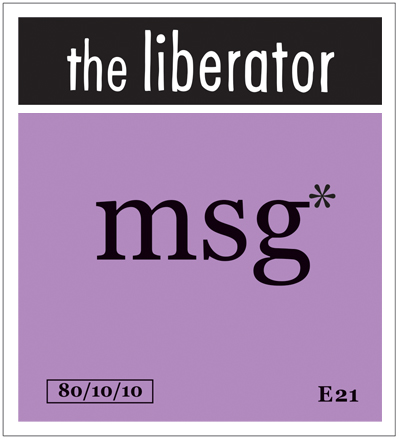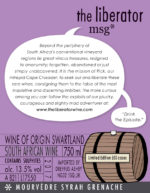 "GSM" and "SMG" are both everyday acronyms within the wine fraternity for blends of these 3 grape varieties, but have you ever come across a wine labelled as MSG…? I suspect not, and it's because producers are afraid that their wine will be tarnished with a link to the well-known, much-maligned food flavour enhancer. There is no one braver, however, than our Rick to break the MSG deadlock.
Apparently, Monosodium Glutamate was first prepared in 1908 by Japanese biochemist, Kikunae Ikeda, who was trying to isolate and duplicate the savoury taste of kombu, an edible seaweed used as a base for many Japanese soups. MSG is the sodium salt of glutamic acid and is said to 'balance, blend and round the perception of other taste's'. One could say that the blending of grapes, sets out to achieve the same objective.
Ironically, MSG's 'E number' is E621. As The Liberator hits Episode 21, it's a timely coincidence…
The wine itself comes from the new regime at Lammershoek, a winery with a reputation for its Swartland 'Rhône' style reds. The provisional blend was put together in September 2018, with the wine resting in tank until June 2019, when it was finally bottled.
For those who might claim this is marketing over substance, well Rick would take their comments with a pinch of MSG…. And yes, of course it goes well with Chinese food.