Episode 17 – Knick-Knack Paddywhack


Technical Information:
| | |
| --- | --- |
| Producer: | Nederburg |
| The Wine: | 100% Pinot Noir |
| Vintage: | 2013 |
| Wine of Origin: | Western Cape |
| Alcohol: | 14.5% |
| Bottles: | 942 bottles |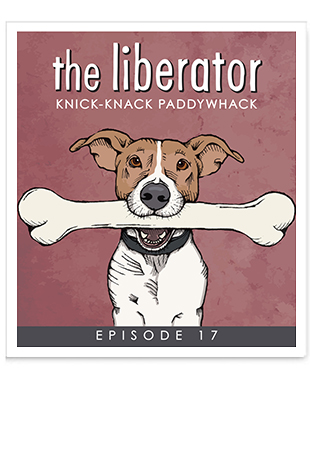 'Knick-Knack, Paddywhack' … Give the dog a Beaune. Well, it had to be done.
This 157-case parcel of Pinot Noir was unearthed in the cellars at Nederburg in Paarl in April 2018.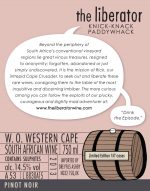 Destined to be a Nederburg Auction Reserve release, for whatever reason this Pinot Noir never made the final cut. Languishing in the cellars, how could they possibly find a home for such an awkward-sized parcel within their massive portfolio of products? And, given the wine was bottled with a branded cork, there was no way of hiding its identity…
For some time, Rick has been working on a plan to enter the vast cellars of Distell believing there were some potential gems to be found, both in bottle and bulk. He wasn't disappointed. Having found a friendly ally in the camp, the red carpet was finally rolled out for our protagonist and an open invitation to taste his way through the many experimental parcels of wine was granted. These parcels would have invariably been cast aside to be lost within the anonymity of one of the more industrial volume blends that the company is more famous for.
This old man was only too happy to give this notable dog a home.