Episode 15 – Meet the Ecologist


Technical Information:
| | |
| --- | --- |
| Producer: | Waverley Hills |
| The Wine: | 100% Pinot Grigio |
| Vintage: | 2017 |
| Wine of Origin: | Tulbagh |
| Alcohol: | 12% |
| Bottles: | 2,160 bottles |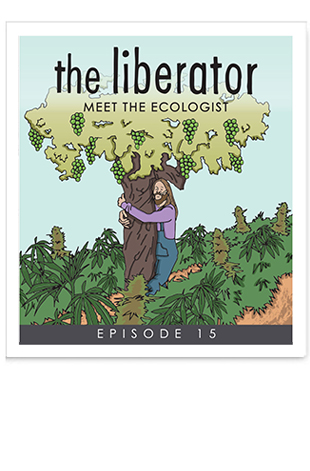 Meet the Ecologist acknowledges the role played by all those vine-hugging, dungaree-wearing, sandal-shod, great-unwashed stereotypes making biological wines. You know the type – the ones with long, unkept beards (and that's just the women) who can be found in their vines smoking their cover-crop.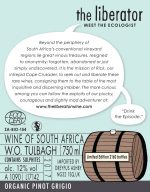 This is almost certainly the only organically certified Pinot Grigio to be found in the Cape and a long-way removed from those cheap, industrial examples found north-east of the Apennines.
Rick managed to tease this one tank away from a destiny of being consigned as shelf-fodder for one of South Africa's leading department stores. It needed to find a different home.
Hopefully, you can help Rick. Perhaps with an introduction to Zac Goldsmith…?