Episode 11 – Homage to Catalonia


Technical Information:
| | |
| --- | --- |
| Producer: | Solms Delta |
| The Wine: | 100% Viura |
| Vintage: | 2016 |
| Wine of Origin: | Franschhoek |
| Alcohol: | 13.5% |
| Bottles: | 672 bottles |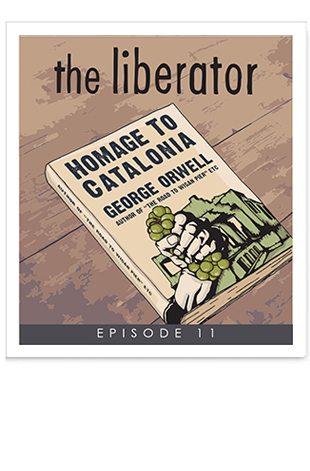 Another coup for Rick. This is believed to be the first ever single varietal release of Viura from South Africa. First crop fruit from Solms Delta in Franschhoek, the vines yielded just one barrel of wine. It was considered more of a hindrance by the cellar and was on the verge of being blended into obscurity. But one man's headache is another man's opportunity and in stepped Rick, allowing the wine to show its own identity. Blended with around 15% of the 2017 vintage from the same block to give the wine a bit of a lift, this is the result.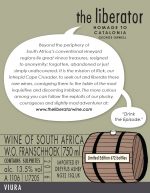 Authorised mention in South Africa is only as Viura, although the grape has several other synonyms, with Macabeo being the best known. It is northern Spain's most planted white variety, with 34,000 hectares planted in the country as a whole. Some 14,000 hectares of Macabeu are planted in Catalunya alone, where it plays an important part in the production of Cava. In Rioja, it is used exclusively in the best white examples, such as López de Heredia's Viña Tondonia and Marques de Murrieta's Capellanía.
Inspiration for Episode 11 comes from Homage to Catalonia, George Orwell's personal account of his experiences and observations in the Spanish Civil War. The first edition was published in the United Kingdom in April 1938, but made virtually no impact whatsoever and, by the outbreak of war with Germany, had sold only 900 copies. With only 672 bottles produced, this vinous Homage to Catalonia is even more exclusive