Exclusive to The Wine Society
A Motley Cru


Technical Information:
Producer:
The Foundry
The Wine:
69% Roussanne
23% Viognier
6% Grenache Blanc
2% Marsanne
Vintage:
2014
Wine of Origin:
Coastal Region
Alcohol:
13%
Bottles:
968 cases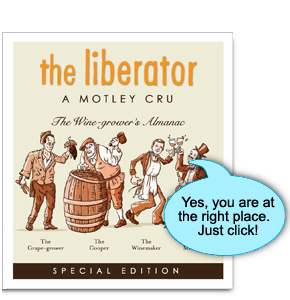 Oh help me Mrs Medlicott
I don't know what to do
I've only got three bullets
And there's four of Mötley Crüe
Upon Westminster Bridge – Nigel Blackwell, Half Man Half Biscuit
Wine Society members who already follow The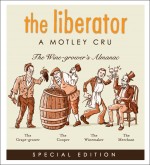 Liberator project should also be familiar with the wines of The Foundry, an independent range produced at Meerlust in Stellenbosch by cellarmaster, Chris Williams.
The pair go back a long way, although Chris has yet to learn that Rick isn't called 'Rich'. Only Rick's mother gets away with calling him that…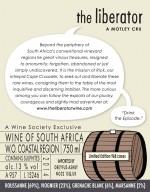 Chris owns no vineyards, so all of the grapes sourced for the trio of Foundry white wines are from bought-in fruit. But whilst Chris has made a point of vinifying and releasing single varietal wines, A Motley Cru represents a departure, since this is the first white blend to be bottled in the Meerlust cellar; the decision prompted by the arrival of a tiny parcel of first-crop Marsanne grapes, sourced from the northern Swartland. With nothing more than a few litres to experiment with; a 'bucket-full of wine', according to our celebrated winemaker, there was little option to consider blending.
Less Grand Cru and more Motley Cru, it's a worthy experiment for members to discover.