Exclusive to Oddbins.
Moordenaarskloof


Technical Information:
| | |
| --- | --- |
| Producer: | Great South African Wine Co. |
| The Wine: | 100% Chenin Blanc |
| Vintage: | 2019 |
| Wine of Origin: | Stellenbosch |
| Alcohol: | 14.0% |
| Bottles: | 2,320 Bottles |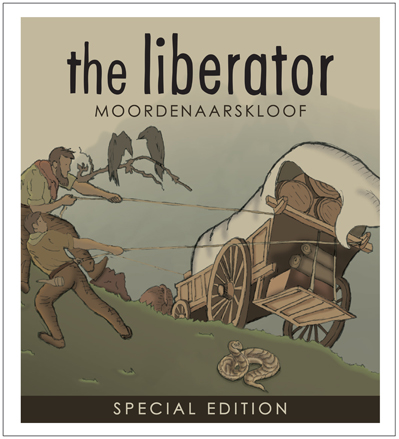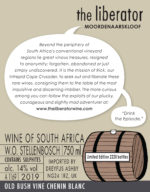 The Moordenaarskloof Special Edition is a limited release, unirrigated, old bush-vine Chenin Blanc, produced by Carl van der Merwe in the DeMorgenzon cellar.  The grapes come from three separate sites in the Helderberg and Faure wards in Stellenbosch.
The Faure vineyard vines have battled to survive on weathered granite and are hammered on a daily basis by the local south-easter winds.
The other two vineyards are on a beautiful property situated at the upper end of a mountain kloof (or 'valley') on the Helderberg. The vines grow with much greater vigour here, given access to alluvial deposits and protection from wind. The farm is regularly harassed by baboons and Cape leopard, with deadly puffadders paying the occasional visit. The kloof supplies the farm with a year-round supply of fresh water, which arrives at the property via a century-old Victorian bath, which is filled by the mountain stream.
Moordenaarskloof ('murderous valley') was an essential access point on the route to the interior for early pioneers to the Cape. It is so named, because of its treacherous traverse, with very steep slopes and little room to manoeuvre.
The wine itself enjoyed a 100% natural, 100% whole bunch fermentation. There was a partial malolactic fermentation with ageing on the gross lees, in used casks for a period of 10 months before bottling.
Rick says he could 'murder' a bottle of this right now…