Exclusive to The Wine Society
Cape to Alexandria


Technical Information:
| | |
| --- | --- |
| Producer: | Glen Carlou |
| The Wine: | 100% Muscat of Alexandria |
| Vintage: | 2019 |
| Wine of Origin: | Swartland |
| Alcohol: | 13% |
| Bottles: | 2,100  bottles |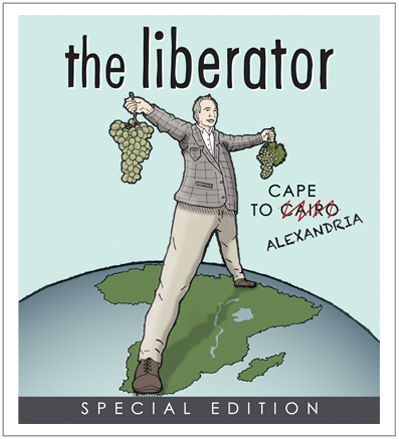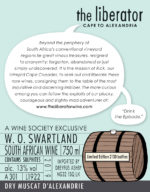 Muscat of Alexandria (or White Hanepoort) is a very old variety that has for centuries been cultivated for both the table and wine. Despite its name, it is unlikely to have originated in Alexandria and its origins are more likely to be Greek or Southern Italian.
It is perhaps most reputed for making very sweet wines, which is why Rick's Cape to Alexandria Special Edition offers an alternative take on this variety.
Our example comes from Glen Carlou in Paarl, who having purchased a parcel of grapes from vines planted in 1961, alongside the Mamre Road vinified it as a dry wine.  Then, as good as it was, the cellar had no idea what to do with the resulting wine.
Our story goes that one rainy morning last May, our hero, Rick, strode into the cellar muttering something about it being about 'as bracing as a Skegness summer…' only to be confronted with a young Johnnie Calitz scratching his head.
'It's gone dry, Rick!'. He said.
'Are you mad, Johnnie? It's raining Datsun Frogs outside…'
Johnnie, didn't get the joke…
***
Cape to Cairo – the dream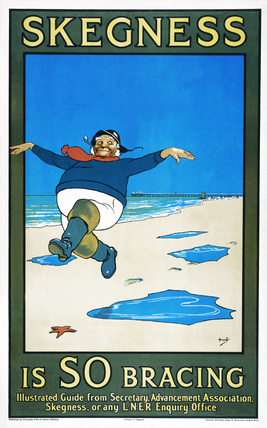 From around 1890, some in the British Empire envisioned a road that would stretch across Africa from south to north, running through the then British colonies of South Africa, Rhodesia, Kenya, Sudan and Egypt. It was thought that the road would create cohesion between the British colonies, giving the Empire important political and economic influence over the African continent. It would secure its position as a global, colonial power, as well as linking some of the most important cities on the continent, including Cape Town, Johannesburg, Salisbury, Lusaka, Nairobi, Khartoum and Cairo.  One of the main proponents of the route was Cecil Rhodes, though his preference was to construct a railway.
Today, the Cape to Cairo road link remains an elusive dream. There are numerous routes, but some sections, especially in Kenya, Ethiopia and Sudan, are unpassable at times due to political unrest. However, in May 2016 it was reported in that the entire route had been paved, with Rhodes's vision of a smooth connection between the Cape and Cairo finally complete.
Now, according to Rick, they just need to finish the job, and extend the link to Alexandria, in order for our title to work…
Who'd have thought it. Cape Town. Twinned with Alexandria – and Skegness…