An exclusive release for The Fish Hotel, Broadway
Monk Fish – White


Technical Information:
Producer:
DeMorgenzon
The Wine:
62% Semillon
21% Sauvignon Blanc
17% Chenin Blanc
Vintage:
2015
Wine of Origin:
Stellenbosch
Alcohol:
13%
Bottles:
1,200 bottles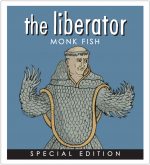 It's an interesting name for a hotel that sits deep in the Cotswolds, far away from the closest river or sea. Apparently, the original Fish Inn sat on the top of Fish Hill until it was demolished to make way for Broadway (or Fish Hill) Tower, commissioned by Lady Coventry in the late 18th Century. At 1,024 feet and on a clear day, it is said that the views stretch over 16 counties.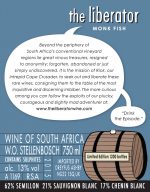 Legend has it that the piscatorial name is derived from the period when the Benedictine Monks of nearby Pershore Abbey build a monastery here. Around the same time, they acquired fishing rights along the tidal banks of the River Severn at Longney, some 35 miles south-west of Broadway from where herrings were procured for the breathen during the period of Lent. An interesting historical entry states that Richard, abbot of Whitby, bestowed a toft with houses for the curing of fish, with 'as much wood as should be required' for the benefit of the monks. The preserved fish would then be transported to the monastery and stored in the caves hewn in the hillside below. A fishery belonging to the manor at Longney and a kiddle, or fishing-weir, was destroyed on the orders of Henry VIII around 1536, during the period of dissolution of the monasteries. The monks may be long gone, but the legend and the name lives on today.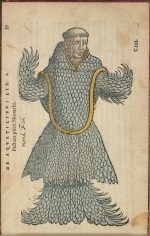 Monk Fish white is a modern Cape White Blend and is sourced from DeMorgenzon in Stellenbosch. Fermented and raised in barrel for 11 months and with just 1,200 bottles produced. it's a limited, one-off release. The message from Rick is 'Don't let this one get away'…
The inspiration for the Monk Fish label comes from the work of Pierre Belon, a 16th Century French explorer, naturalist and writer. Born in the Auvergne in 1517, like many others from the Renaissance period, he studied and wrote on a range of topics, including ornithology, botany, comparative anatomy and ichthyology (the study of fish). He wrote several scientific works of considerable historical value, notably the Histoire naturelle des estranges poisons (1551) and De aquatilibus (1553), a treatise on fishes and which is where the adaptation of our monk fish-man is drawn. Belon's life came to an abrupt end when he was assassinated one evening in April 1564 whilst walking through the Bois de Bolougne, close to Paris.